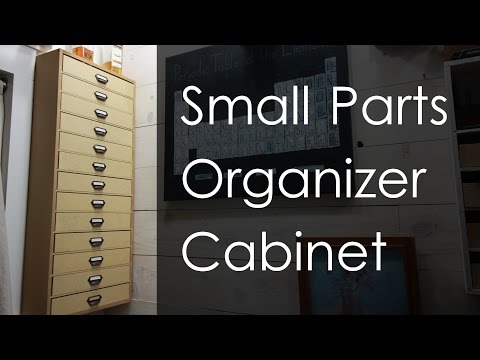 I made this small parts organizer out of mdf and it has thirteen drawers and attaches to the wall. Support me to help me make more videos! http://patreon.com/darbinorvar

Library Holders - http://amzn.to/28K7F0v

How to find Linn @ Darbin Orvar
http://youtube.com/darbinnotes - My Second Channel
http://twitter.com/darbinorvar
http://instagram.com/darbinorvar
http://darbinorvar.com/podcast - Check out all the Podcasts!