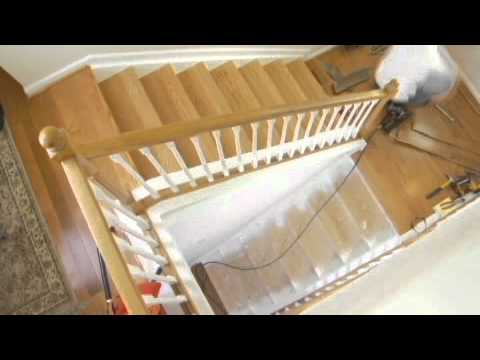 StareCasing is a new, innovative stair remodeling system that completely transforms a carpeted or worn staircase in only one day. StareCasing utilizes the existing wood stair case treads and risers as a foundation for making a new stair of natural hardwood. In a matter of hours, you can convert
carpeted or worn stairs to hardwood without the cost or hassle of total
reconstruction. The StareCasing stair overlay system uses only 100% genuine hardwood to give you a new staircase that offers beauty, durability
and long-lasting finish.